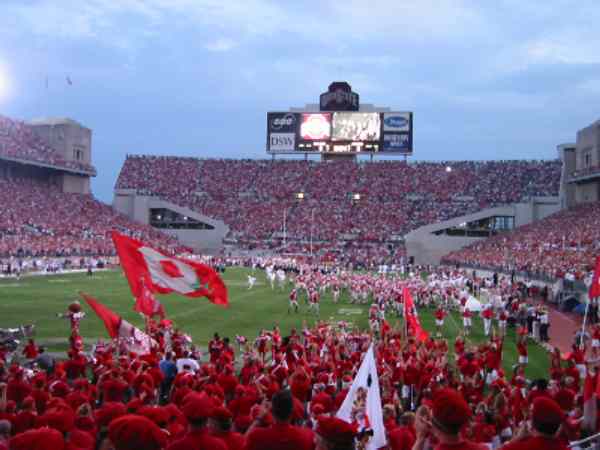 My son and I hopped a redeye last night to the place he calls "the land of excessive school spirit", Columbus, OH. I'm here to play with the Ohio State alumni band (aka TBDBITL) on Saturday night when OSU plays University of Washington. Coincidentally, my son is a student at UW, but there's no big football rivalry - he pays virtually no attention to sports in which he doesn't participate. I'm dragging him along because it's a rare chance for him to hang with his uncles (my brothers) and my parents.
The OSU band reunion is different from class reunions in that it is "vertical" rather than "horizontal" - it spans a wide range of ages. The oldest participant (attending and playing) is in his 90s, and the oldest marching participant is in his 80s. At the other end, last year I sat behind two women who had just graduated the previous year. One leaned to the other and whispered excitedly, "I'm pregnant!" There will be around 650 alumni band members participating.
The game was played at night, an infrequent occurence at Ohio Stadium, and the atmosphere was celebratory and electric - you might get a sense from the picture above. Since they erected that scoreboard with eye-candy video in the south stands, it's really weird to be marching up the field and look up and see yourself as you're performing.