We ducked out for the sushi happy hour at our fave local joint, Rain, on Wednesday, and were pleasantly surprised by a trio that started playing just as we were finishing our tuna roll.  We shared an extra mojito and listened to the first set.
There are two kinds of musicians: those that have gigs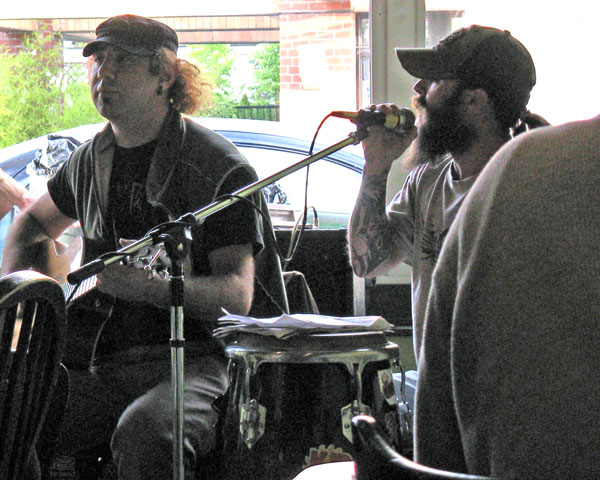 And those that don't: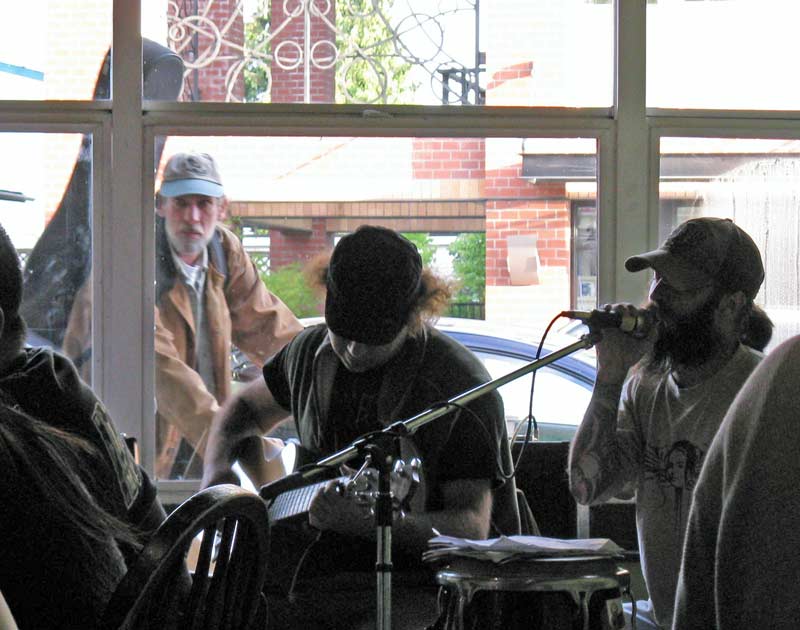 We think we've seen the dude on the bicycle playing real good for free in the tunnel between Woodland Park and the Zoo.  He was awfully good, but there was no tip jar.
I made a video of this trio, but my A720 only records in mono, and the movie-mode zoom is digital, not optical.  The good news is that Canon agreed to repair my S3 IS under warranty, and I now have it in my hot little hands.  It records in stereo, and the optical zoom works with the movie mode.   I take long enough to collect gear for our neighborhood walks as it is; now, I'll take even longer dithering over which sub-SLR camera to sling - the compact one that fits on my belt, or the nicer one that requires me to carry a man-purse.
On to the weekend!