We're not doing anything tonight except handing out candy and trying not to think of ourselves as the scary old people of the block whose house the kids are daring each other to patronize. Just to show that we've been sports in the past, here are some shots of us dressed up to go to parties or music clubs:
That night I was wearing the red wig, leather miniskirt and fishnet stockings, we went to a club on Capitol Hill where a couple bands were playing. While I was standing in line at the bar to buy a drink, a young lady standing behind me bit me on the shoulder. That's never happened to me before or since.
Possibly, however, the best costumes are those we throw together impromptu. One Halloween a few years ago, I came home from work to find that some neighbors wanted to dress up and head down to a local lounge. I had nuthin' in the closet. I went out to the car and liberated the sheepskin seat cover from the driver's seat. It pulled over my head perfectly where there was an opening for the headrest. I made up some huge fake boobs, donned one of Mrs. Perils' skirts, made some sorta metaphorical blonde hair and went as the Dolly (Parton) Llama.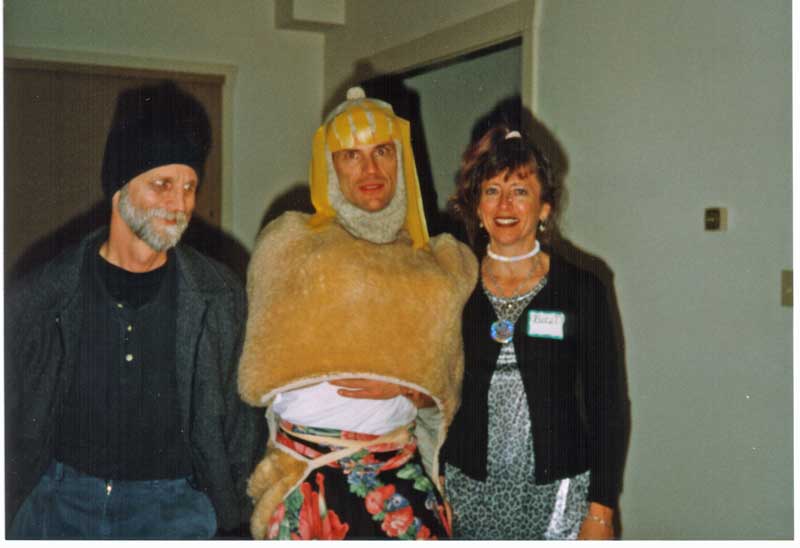 I can't believe it's going to be November.