We flew home from Medford yesterday, and I'm still sorting through my photos and thoughts of the past week.
Ashland has a nifty little park, Lithia Park, with a pleasant little creek crashing through it. The park itself is about a mile long, and beyond it you can hike up into Forest Service land and the town's watershed. On the Fourth, we did about 8 miles roundtrip, hiking through the park, into the forest and back, arriving in time to get cleaned up for the evening presentation of King John. There was enough Sturm and Drang in the play that we never heard anything of the town's fireworks display. I promise I'll talk a bit about King John and the other plays in the next couple of days. Meanwhile, here's a video depicting a kaleidoscope of sights and sounds Mrs. Perils and I encountered on our Independence Day jaunt. (It's on Youtube):

Video! Click to play Sights & Sounds of the Fourth
My mom will stay with us here in Seattle until Tuesday, the weather's terrific and I'm going to squire her around town a bit. Today, she and I parked down by the Pike Place Market, walked through it and down to the Washington state ferry dock. We caught a ferry to Winslow on Bainbridge Island just to sightsee. It was awfully pretty:
(Click to enlarge)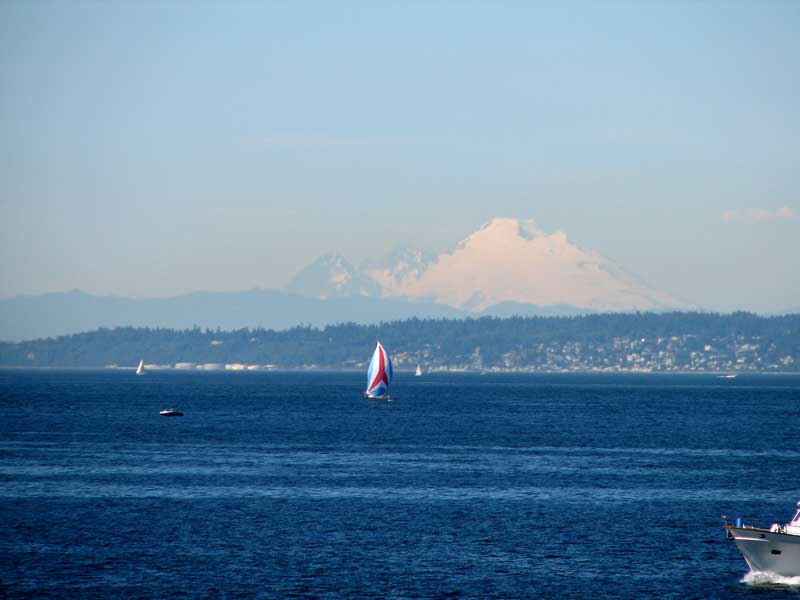 Mount Baker to the north…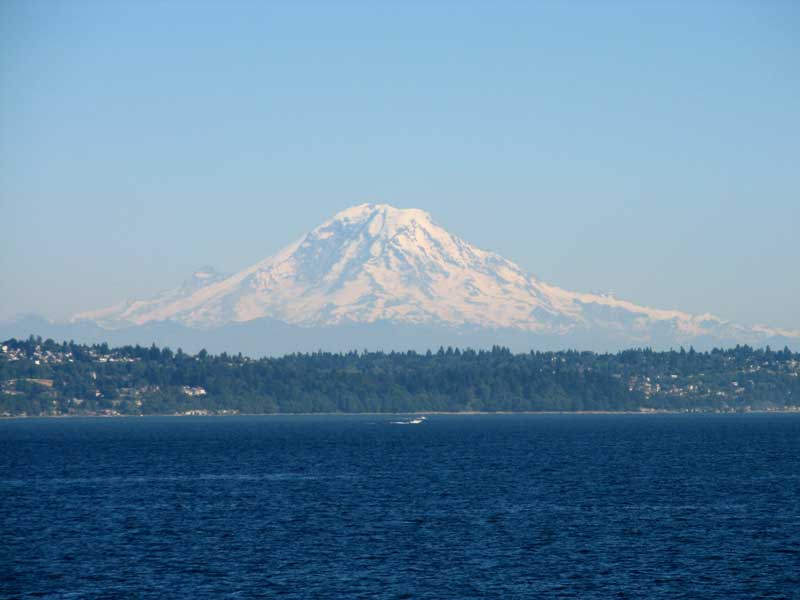 …and Mount Rainier to the south.