A couple of us were startled a bit ago when we tried to dial up a familiar website and our browsers returned the following (Click to enlarge):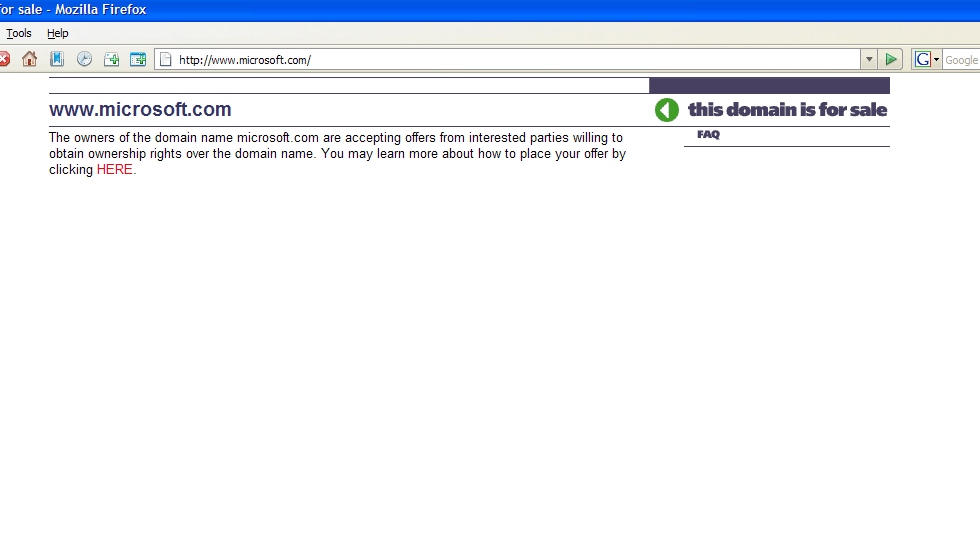 I wonder how much they'd pay me to get it back if I bought it. Our browsers may have some redirecting spyware going on; or, some poor miscreant at The Borg forgot to renew the domain name. Would suck to be him, methinks.
UPDATE: - While entertaining, this was ultimately a problem at my client's ISP, and the Microsoft domain remains unsullied.