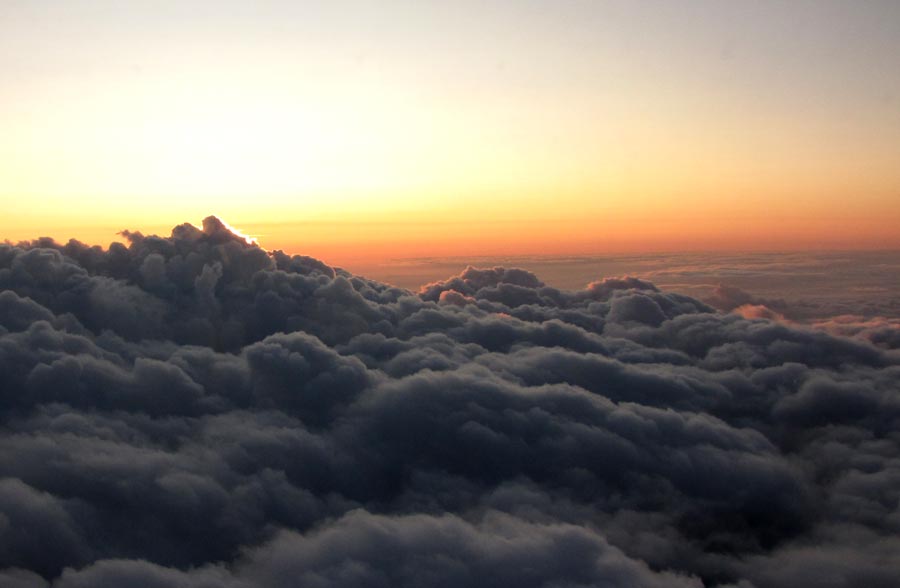 I've been busy, as you may have guessed, with business business and personal business.  Just returned from a week in Milwaukee, and look forward to making good use of the remaining weeks of summer.  The weather was very pleasant in Milwaukee, and I got out on a few bike rides.  A lot of folks bike around the area where my client and hotel are (north of the city in Glendale/Whitefish Bay/Fox Point), and seeing them cruising around prompted me to buy a bicycle last year and store it at my client's plant.  Here's my ride on Wednesday, starting from my hotel parking lot.  About a mile of the ride was on something called Fairy Chasm Road.  Charming name, but puzzling - I saw no fairies, and no chasm, either (maybe they meant sarchasm, which I normally pride myself in recognizing).
As much as I'd like to remain in denial that summer is hurtling to a close, Labor Day is 3 weeks away, and with it comes my annual haj to Columbus to play and march with my OSU Alumni marching band.  It means that within days, I need to break out my trumpet, slink down into the basement and start making the unworldly sounds that a year's absence portends. I have my plane tickets, as do my two younger brothers, and we'll hook up with our mom for our Buckeye debauch.
Also, I really need to do something about this laptop.  The screen is faltering - won't come on sometimes when I boot, and when it does, a little black spot starts to grow in the lower right corner, and the border in that area is as hot as a stove burner.  (I can plug a separate monitor in with no ill effect).  I'm still back & forth with the Dell vs. Macbook issue.  I'm starting to conclude that I'll be indifferent to the added Mac-ness and will be frustrated by any impediments to running my Windows programs.  And, as Dell tells me every day in my Outlook inbox, "Hurry - the Dell order you saved is about to expire!"  And I worry that they'll never let me enter another one.
I managed to finally finish a book last week, after 3 or 4 months of incomplete assaults on myriad innocent victims.  The book, Updike's The Widows of Eastwick, is a 30-years-on sequel to The Witches of Eastwick.  I first encountered Updike when I read Rabbit Run in the 70s.  The Rabbit series, 4 novels written at 10-year intervals, is probably his most recognizable work, although he was incredibly prolific, writing art and literature reviews as well as a cornucopia of his own work.  The Rabbit series to me was like the progression of movies from Black & White through Technicolor and Cinerama to HD; the quality of prose, and of content as Updike gained skill and life experience, burgeoned with each novel. Some have complained of a perceived misogyny in Updike's oeuvre; I'm not prepared to debate that here, though I don't dismiss the perception out of hand.  I will say that I am wont to take delight in occasionally positing that "Rabbit is Everyman" to certain of my female bookie acquaintances;  it's the feminist's worst nightmare.
In the Widows, the three are in their late 60s/early 70s, and are widowed by the husbands that enabled their diaspora from Eastwick.  They are managing adjustment periods, and, little by little, begin to reconnect via telephone and travel opportunities.  They eventually decide to summer in Eastwick in order to try to recapture some of the excitement their synergy there had afforded, a tacit admission of the failure of their fitful individual attempts at widowed fulfillment.
Like wines in the cellar opened  a bit late, they give whiffs of their former potency, but then languish in unremarkable inertia.  The bodies that they used and abused so cavalierly in the 70s now consume an inordinate amount of their physical and psychological attention:
Jane says to Alexandra (on the phone): "There hasn't been a day in thirty years you haven't walked through my mind, lightly clad and quite majestic."

"How nice, Jane. You haven't seen me lately.  My face is crackled like an old squaw's with too much sun, and I've gained weight."

"Listen, doll: we're ancient. It's the inner woman that matters now."

"Well, I'm an inner woman wrapped in too much outer."
Relationships with men are similarly waning.  Since her husband's death, Alexandra has been sorta-courted by Ward, a neighbor:
 From there, her mind wandered to why Ward, who had such a handsome genial mouth really, affected that silly little patch of bristle just under his lip.  She was afraid, with enough red wine some evening, she would come out against it, and if he defied her and kept it or complied and shaved it off, it would push them either way into an intimacy she wasn't ready for.  She didn't want to get into keeping score with a man again, the unspoken tussle of favors given or withheld, of largesse and revenge.
That last sentence is what I love in Updike: with a deft economy, he universalizes an otherwise mundane transaction.
I have to indulge in another citation, which Updike seemingly larded with loving detail into the novel for no other purpose than because he loved the musical piece as much as I do. They're listening to one of those public radio programs that is mc'ed by someone with carte blanche to play tunes and pontificate:
 "And now another sentimental treat," he growled, "a platter to bring tears to the rheumy eyes of us over a certain age-Bunny Berigan, who played in the Miller band as well as for Paul Whiteman, the Forseys, Benny Goodman, and his own short-lived aggregation-Rowland Bernard Berigan, born in Hilbert, Wisconsin, and dead at thirty-three in New York City, of cirrhosis of the liver, favoring us with his singing voice as well as his moody, stuttering trumpet work, doing his signature rendering of 'I Can't Get Started,' melody bu the great Vernon Duke, lyrics by the ditto Ira Gershwin, recorded in 1937."
I'm probably a couple of ticks younger than the mc, but this song, with it's soaring trumpet coda, moistens this trumpet-player-wannabe's eyes every time.  Those of you who have thrilled to my Valentine podcasts will remember that I included I Can't Get Started in my 2008 oeuvre (it's the fourth song in the podcast):
The Widows, then, is a story about aging, decline and death, yes, but also about the powerful vitality that abides us unto the grave, and an admonition to act on that vitality whenever we have the capacity.  The narrative wanders now & then, but the guy was 77 and a year short of dying.  Still, there are strong whiffs of the Updike vintage here.  And for those of you who couldn't forgive Updike for allowing Rabbit to screw his daughter-in-law, you may take some solace in one of the widow-witch's extended dalliance with a 30-something boy-toy (even if it's a Chucky - sort of toy).