Entirely too much talk around here and not enough photography.
I've been in Tucson again the last three days. I've finally gotten some Tucson-like weather after having it be more like Seattle than Seattle has been the last two times down. I mean, the last time my plane in Phoenix was delayed for RAIN, for fuck's sake!
Last night, I was walking around in balmy weather downtown and came across a sorta charming old hotel, the Hotel Congress. At first, I thought it might be an Xrated movie playing. I walked in (after ascertaining that it was, indeed, a hotel) and it was a funky old early 20th century place.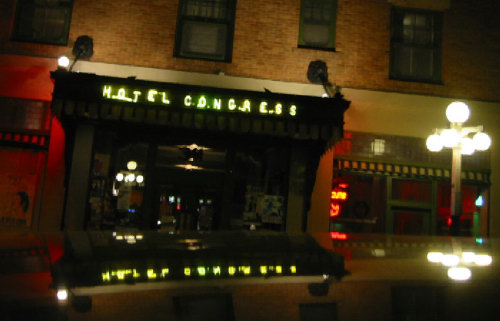 It's also apparently a leading music venue. There was no one playing that night, but I snapped a picture of the bar, and its decor. Some local artist must have had a Pubist Period.