Last fall, we passed an initiative to prohibit smoking in any public indoor venue, including bars & restaurants. The outdoor smoking population increased quite a bit. This fixture was on the sidewalk outside a bar in Ballard. (click to enlarge).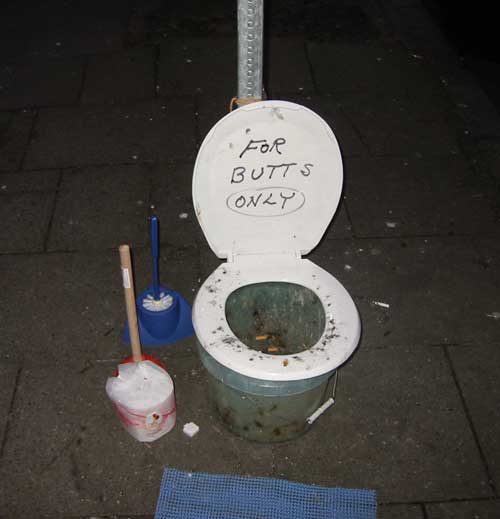 We walked down to the PCC in Fremont, and passed under the Aurora Bridge. In one direction, you see the Fremont Troll, nestled under the bridge where it can grap unsuspecting VW bugs from the bridge deck: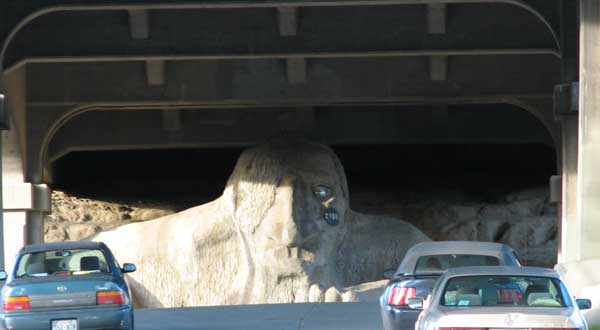 and in the other direction, the bridge recedes to a vanishing point on Queen Anne Hill.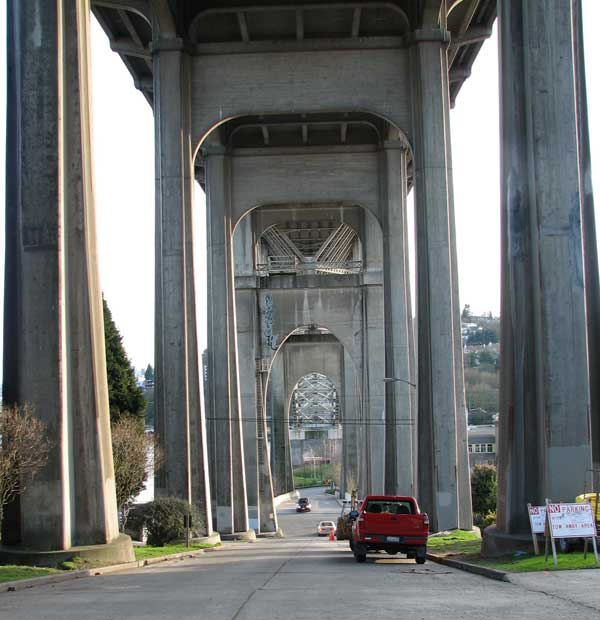 Hope everyone's having a great weekend.