Today also marks the 34th annual recurrence of the day Mrs. Perils made an uncharacteristic lapse in good judgment and became my bride. Backstory here.
When I travel, I usually hoard a few packets of pretzels and peanuts to proffer upon my return. This innoculates me from higher expectations that might involve expensive trips to duty-free stores. I'll have to check my luggage pockets, but I don't believe I've retained any from this trip, and it's going to cost me.
We have anniversary dinner reservations at a neat little neighborhood restaurant, Tilth, which features eclectic organic fare, and is owned and chef-ed by a woman that Mrs' Perils knows from her climbing gym. (She's the last person you'd think of as a social climber, but there you go).
I'm thinking we might do a little bit of urban hiking this afternoon, and arrive at the restaurant in good spirits and with healthy appetites.
Update: I found a couple packets of airline nibbles I saved from last weekend: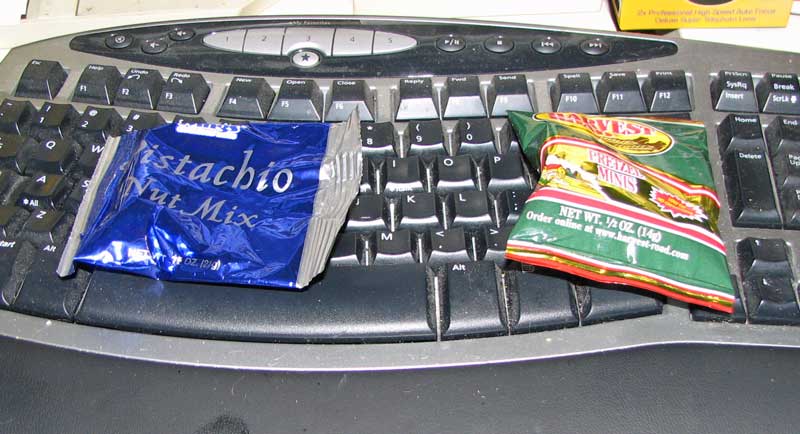 I think I'll take her to dinner anyway.