To Mrs. Perils today. I won't divulge her age, but I will say that she misses Truman.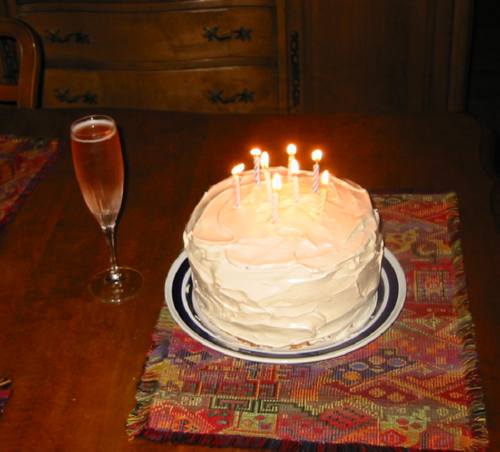 Since I'm living the high life gallivanting around the country, I'm going to make sure to save her some extra snacks from the airplane on my way home Friday night.  Perhaps our son will do something festive in my stead.
It's nice that it falls on the Veteran's Day holiday.  Way back when I worked for the state, I even got the day off.
Have a fine day, dear!