Flying home to Seattle from a week in Milwaukee, and in recovery from a night on the town with my client's sales guys and other folks from out of town who flew in for a planning meeting. The salesmen often include me in their plans, the poor orphan kid alone in the hotel.
The evening started here for a beverage (Click if you dare):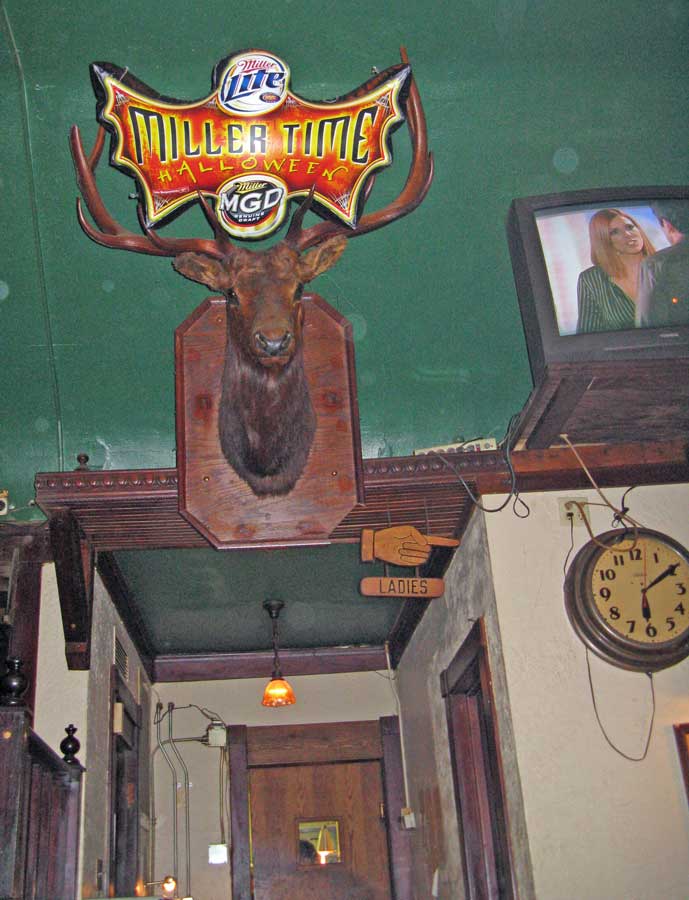 and headed inexorably downhill for dinner and post-prandial libation. The evening wound to a close as the NY Jets beat the NE Patriots in overtime. The angst in the hotel bar was a heavy dew in the air, as the Jets were quarterbacked by Brett Favre, whom Wisconsin still obsesses over like a lost high-school love. Half of my client's office shows up on Friday wearing #4 Packer jerseys.
No monumental weekend plans. There are a couple of tasty kayak trips on my email boards tomorrow, but my plane lands in Seattle at 11:30 PM, and I can't visualize myself catching a 9:30 am ferry tomorrow. I'll probably be lucky to roll out of bed in time to see the 9:00 am kickoff of the Ohio State-Illinois game.
I understand I'll be coming home to a new Kenmore gas range in our kitchen.  It replaces a 1978-vintage Caloric which has been reluctant to light, and which has taken to dropping parts on the floor when the oven door is opened.  Repairmen advise that it is nearly impossible to procure parts for it, so off to appliance Valhalla it goes.
OK, home now.  New range on the right, a glimpse of the old one , sporting a killer pizza my son was making, on the left. Yeah, new cabinet doors are on the list.: