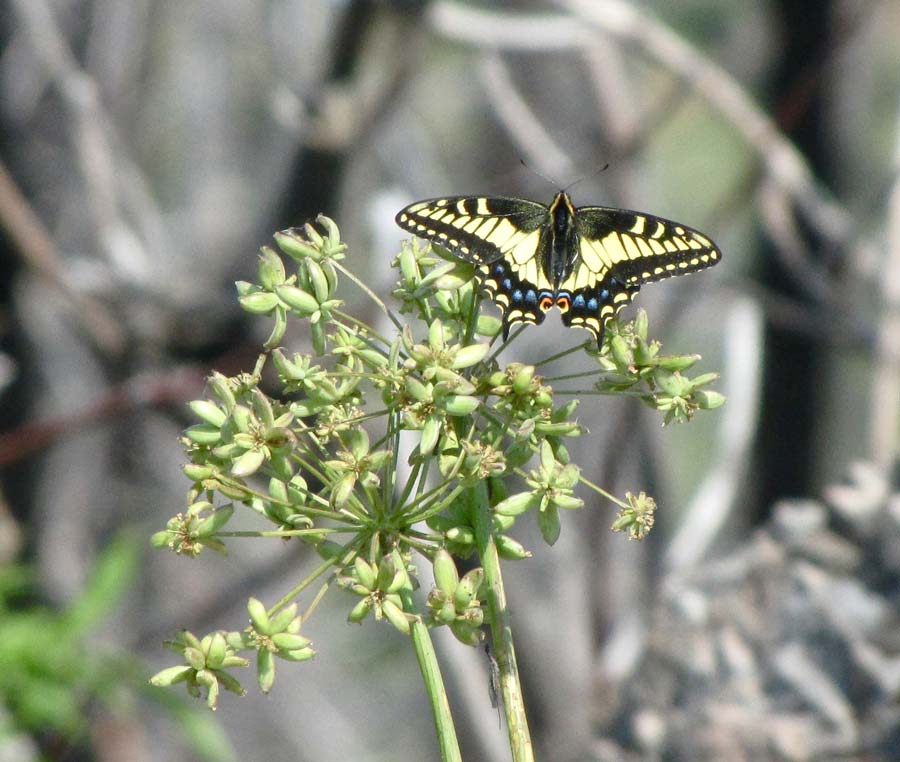 As we have since 1994, we traveled to Ashland, Oregon yesterday for a week of viewing plays and hiking and just knocking around this pretty little town nestled into the Siskiyou Mountains just a few miles up I-5 from the California border.
After years of hearing rumors about the Oregon Shakespeare Festival but never quite getting it on our radar, we were presented the opportunity in '94 to tag along with a group from our son's middle school, and we were completely charmed by the whole experience.  Thereafter, the kids came down every year about this same time, and so did we; their group stayed at a hotel and had their own agenda of discussions, meals, plays and (we heard much later) borderline hooliganism, and we little by little found activities, particularly hikes, that we enjoyed, and we'd rendezvous now & then with the kids for a meal, or just run into them randomly in the streets.
Our first trips involved 2 days driving (1 down, 1 back) and 3 days in Ashland.  This was fine as long as we were just gorging on plays, but once we started enjoying the town and the surrounding area, 3 days seemed way too stingy, and we started adding days to our stay, eventually buying our own membership in the Festival (and with it, better seats than we got purchasing tickets through the school).  Then one year Mrs. Perils had surgery shortly before our trip, and we decided to fly from Seattle to Medford rather than subject her to 8+ hours of not-very-scenic central Oregon I-5.  We haven't driven down since.
Interestingly, our son and some of his friends continued to make the excursion after graduation, and their two families and we would arrange to be here during the same week in late June/early July. Also, some time in the early 2000s I got the idea that my mom would really enjoy the plays, and we started inviting her (and, for a few years, my dad) along, and it's been a venerable tradition all these years.
It began to unravel a bit last year when my mom decided that she just didn't have the stamina to engage the travel from Ohio to Seattle to Medford and back, so she was missing last year.  Then the other two families, whose kids had started to become engaged in their own lives, jobs and residences, decided to schedule their trips at a different time of year.
So, this year seems a little weird.  We'll still enjoy the plays (My Fair Lady tonight!) and hikes (Grizzly Peak today!), but the place where our friends (and, most of the time, our son as well) used to hole up seems a bit desolate as we walk by and they're not strewn across the front porch reading, yakking, drinking beer and playing guitars. (Click to enlarge)
And the cottage we shared with my mom when she came with us is right next to the smaller place we're staying in now, and it's odd to look over at the porch where she loved to sit and feel the breeze and listen to the creek rush by.