No plays on Monday. My mom was pretty bagged from the long day on Sunday, so we left her in the cottage and drove east of town a few miles to a little hike we like here called the Grizzly Peak Trail.
Click any photo to enlarge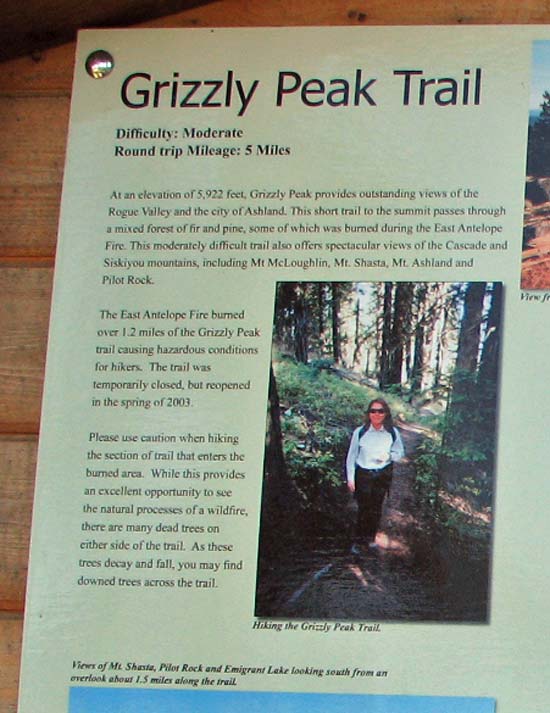 It was a Butterfly Barrio up there, they were all over the place. Here are two pair at different stages in their - um - courtship:
Further up the path, a fairly nonchalant deerlet was grazing away, and every now and then casting glances at us: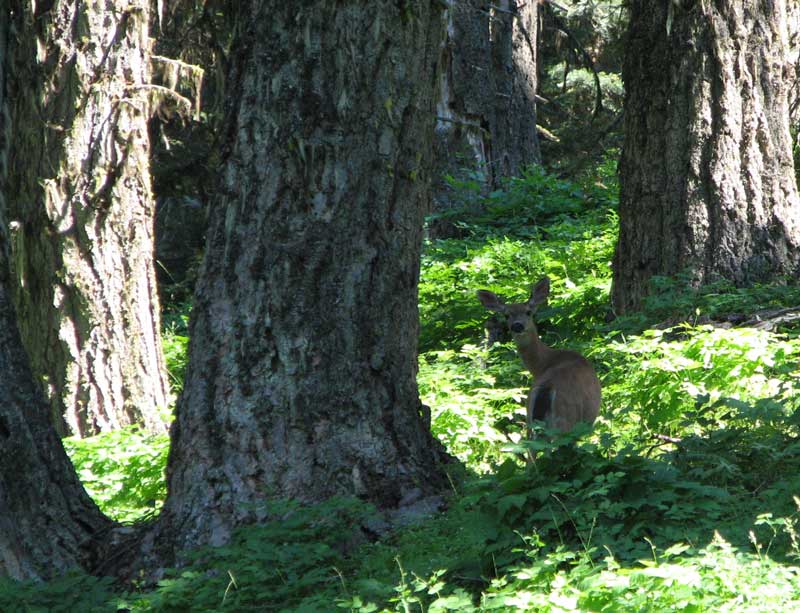 As the sign mentioned, there was a fire up there in 2002, and it makes for some eerie landscape to hike through: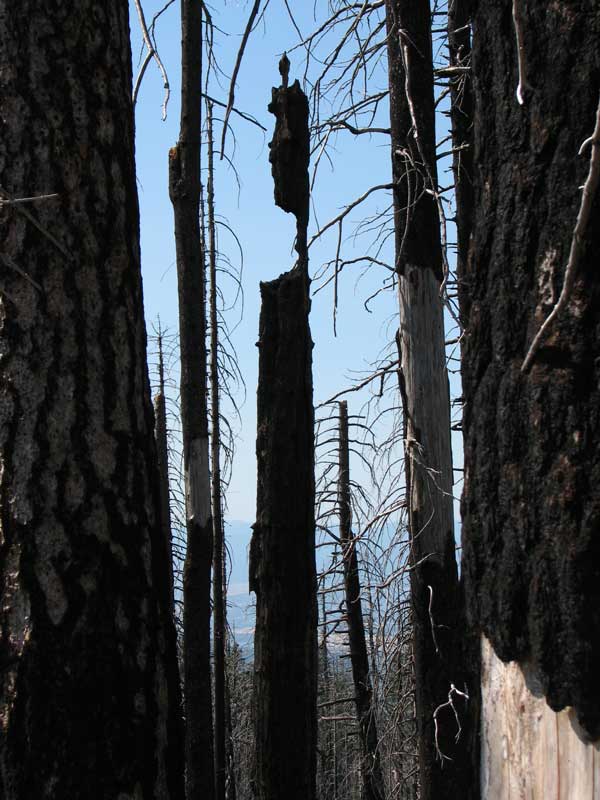 I was startled to look down at the trail and see a bare footprint - some lady Sasquatch? A forest nymph clothed in something diaphanous woven from fern? They continued for a long way down the trail. We never saw who they belonged to.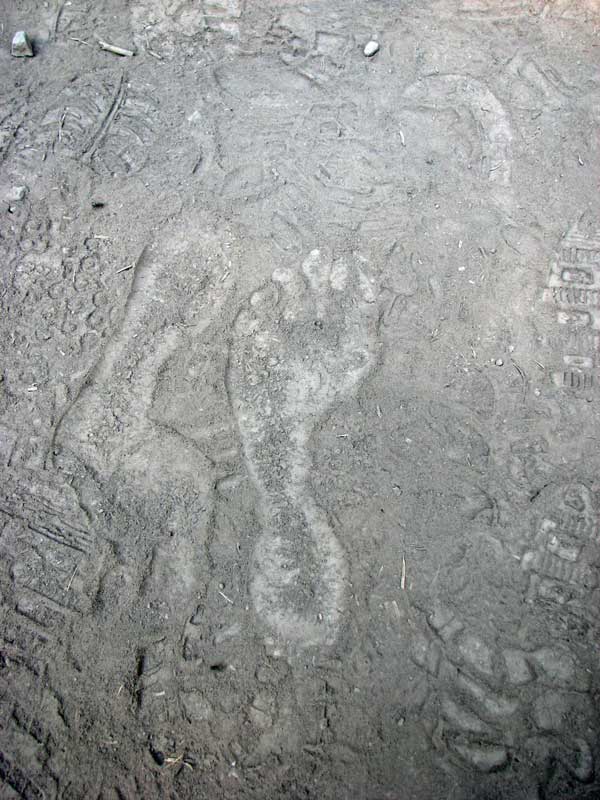 Back in town, we took a short walk after dinner with my mom, and happened on this little performance in the town's band shell.  It's pretty hilarious. (Youtube video - click the cartoon icon):

Off for another hike, then Gem of the Ocean tonight.