I just have to do this.  I'm using the internet for the first time in flight -Delta is offering wifi service on some of its planes, and has a free promotion going.  I'm impressed with  the speed/bandwidth - I really wasn't expecting much more than dial-up speed.
I'm on my way from Seattle to Atlanta, and then on to Charleston for our annual oyster roast and Ohio State-Michigan gamewatch at my brother's place, so this is pretty much the All-Buckeye Blog for the rest of the weekend.  The weather in Charleston looks to be high 60s/low 70s, maybe a little rain on Saturday.  Sounds good compared to the conditions we were walking around in last night - high winds and chilly rain driving horizontally at us.
While paging through some photos of my OSU marching band reunion game on the band's website, I came across this one of me as my row enters the stadium.  I'm the one with sunglasses and the fanny pack laden with my camera.  I'm chagrined to be leaning forward a little too much (click to enlarge):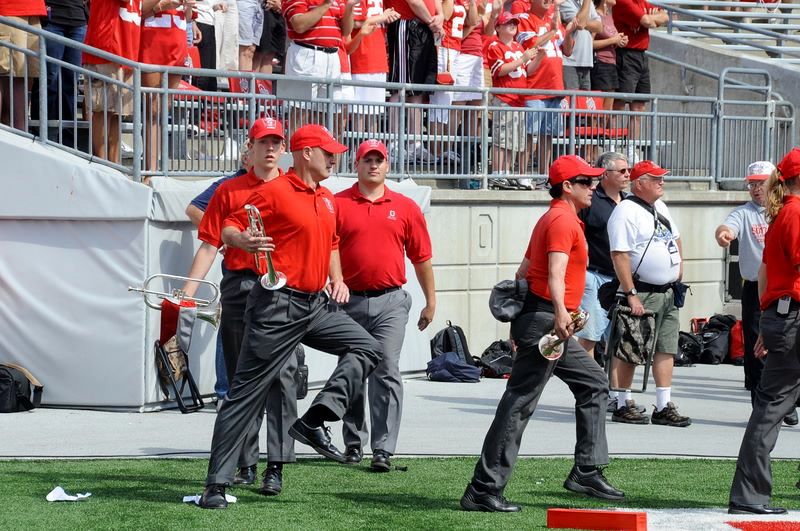 I've got my horn along on this trip, and my youngest brother and I just might find ourselves playing fight songs in our middle brother's back forty.
OK, my dang Macbook battery is dying after only an hour.  It's the only thing I dislike about this thing.  Better post this.  More from the Low Country.